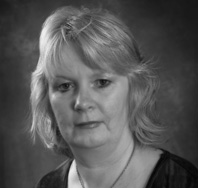 Born in Manchester, brought up in Blackpool, Anne inherited a love of opera from her father. She developed her early performance skills singing Gilbert and Sullivan operetta with Thornton Youth Theatre, Marton Operatic Society and OLSS.
Anne decided to teach music and studied voice and education at S Martins College, Lancaster, where she met John, who introduced her to folk music. After moving to Rochdale, Anne took up flute and developed her playing to a high standard.
Anne and John worked to develop their music until the birth of their children.
After the arrival of children, Anne continued to teach (both flute and in mainstream education), but also worked as a musician for the Medieval Banquets at Worlsey Old Hall.
It became necessary to maintain separate musical identities, so Anne renewed her first love of opera and became involved as a principal singer with both Phoenix and Chimera Opera Groups.
Band of Hope and False Knight continue to present musical challenges.